Does it happen to own a website or blog?
If you are, chances are you have built it on a WordPress CMS platform.
According to very recent statistics, WordPress is by far the most popular website/blogging platform in the world.
Here are some interesting statistics that might surprise you:
6 million sites worldwide use WordPress
WordPress powers 24.8% of all websites in the world
48% of Technorati's top 100 blogs are built on WordPress
WordPress installations account for almost 54% of all CMS
We have about 20 new posts every second
There are almost 40000 plugins and this number grows daily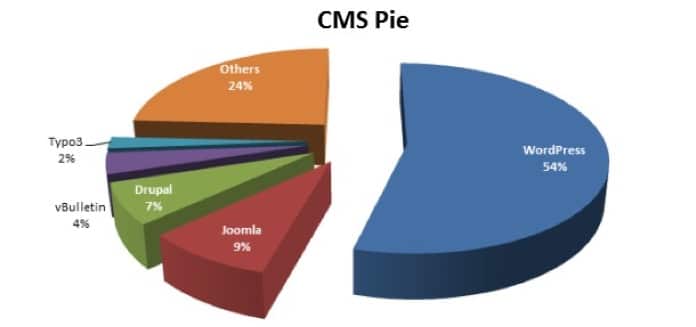 Click on the image below to see a nice live representation of all posts, comments and likes in real-time around the globe.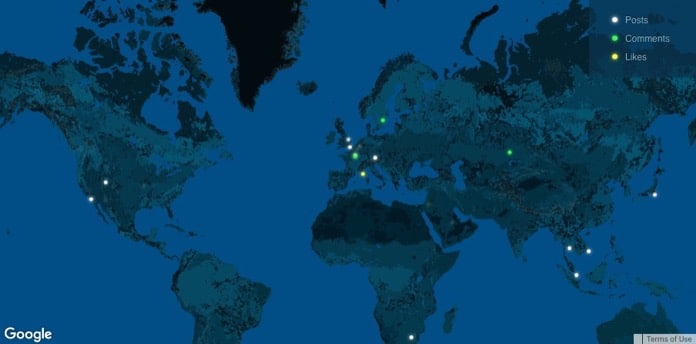 These stats make perfect sense. WordPress is by far:
the easiest platform to use
it is extremely well designed and friendly
it has limitless capabilities with a ton of useful plugins
it is super customizable with numerous options on well-developed themes
it has a very generous and supportive community
While built-in functionality and features of WordPress can take you a long way, there are many more options out there in order to customize your website exactly the way you want it to.
These little tools that will help you achieve the extra functionality you need are called plugins.
And as we have seen before, there are more than 40000 plugins available today for WordPress users to use. Some are free and some are paid. Some will improve your website's security while others will add this extra feature of collecting an email address.
There are many different categories and numerous options. Since you send me many emails on which plugins and themes I use on my website, I decided to explain a bit about WordPress plugins and mention the best WordPress plugins on the market.
So, the scope of today's post is to briefly mention what are the main plugin categories and what are the best options for each job.
I have at least one free option in each category but for some of them, the best option is a paid one. I will mention both, together with some pros and cons. After that, the decision is yours to make.
Notice that all plugins proposed here are extensively tested by me, through my experience as a web designer/blogger for more than 5 years. As you can all imagine I have not tested 40000 plugins before I curated this list, but I have certainly tried the 4 or 5 best alternatives on each category mentioned below.
Most of the plugins I mention here, are used on my websites and I have no affiliate or any other relationship with the developers of those plugins. They are the best plugins of each category extensively tested in numerous sites with real conditions for several years.
Have fun…
1. Security Tools
Before anything else, you will need to have a secure website. The best page in the world won't be able to operate normally if it is attacked by hackers all the time. What you need in order to make some money is a fully functional and secure page, that will be hack free forever.
One of the most common types of attack on WordPress websites is the brute force attack, where a bot tries to break your website's password by attempting thousands of combinations until it gets in.
As you can see in this graph while plugins are the most vulnerable piece in every WordPress installation, they are also an integral part for our website's functionality.
Since we cannot avoid them, lets see how we can reinforce our online business.
Proposed Plugins

Wordfence is one of the best plugins to offer a total solution on website defense. It has a boatload of features from malware scanning to IP blocking on failed login attempts. It will send you a detailed email once in a while with a report on everything that is going on in your website.
You can also set it to perform automatic webpage scans and report back with everything that might have gone wrong. A real must have for every WordPress installation.
Pros:
Powerful with limitless capabilities
Malware scanner
IP blocking
Brute force attacks prevention
File integrity check
Mostly free
Cons:
It has many features/options and might scare a beginner
More juicy stuff are only available on paid version

WP Limit Login Attempts is a very light yet pretty useful addon that will only prevent brute force attacks on your WordPress installation. It integrates a CAPTCHA screen and it will block any IPs that abuse your login system.
Pros:
Very lightweight with minimum footprint
Has all the basic functionality to prevent brute force attacks
100% Free
Cons:
It doesn't even come close to Wordfence in terms of features and capabilities
 2. Optimization
Another huge piece of the puzzle. It is well proven that a slow website will hurt not only your SEO but most importantly your visitors' experience. Nobody likes a slow car. Why would anybody like a slow website? This category of plugins has the best of them in terms of caching, image compression and optimization.
Again some of them are free and some paid. I will also note which ones of them I use one projectbebest.com.
Proposed Plugins

Cloudflare is not exactly a plugin, but rather a whole optimization platform. Is will offer CDN services, optimization, caching, security, analytics and a whole lot more in a single package. It is used by the biggest websites in the world and for the most basic (yet powerful) features, this service is free. I wouldn't even think about building a new site without this functionality.
Pros:
Extremely powerful platform with numerous cool features
Caching features
CDN capabilities
Security capabilities
Fast DNS settings
Saves a lot of bandwidth and precious server resources
Mostly free
Cons:
Can become a little complicated for beginners, because of the numerous options
Most powerful features are paid

W3 Total Cache is the best free choice on WordPress caching available. It incorporates many features even paid plugins would like to have. If you look for the best free caching plugin available look no further. 1000000+ people who have already installed this plugin can't be wrong.
Pros:
Extremely feature rich
You can cache almost anything with many configurations
100% free
Cons:
Not the absolutely best plugin there is

WP Rocket is the absolutely best caching plugin there is on the market. It is my personal preference and the one I use on this website. This caching plugin takes the game on the next level. It has every feature you are ever going to need and some more. Comparing it with another WordPress installation with the same theme and plugins, the installation with WP Rocket was about 10% faster.
Pros:
The best caching plugin on the market both performance and feature wise
Very simple to use even for a novice with WordPress
It works wonders out of the box
Cons:
It costs 39$ for a single user license (but it worths every penny of it)

EWWW Image Optimizer is a very useful plugin that does exactly that, it will compress and strip out from unnecessary meta data all the images of your website. It has many options like lossy or lossless compression, but it works brilliantly right out of the box. You can achieve an average from 20% - 50% in disk and bandwidth usage by this plugin alone.
Pros:
Very simple to use
You are going to save many MB of disk space and bandwidth
Has all the basic functionality you need
100% free
Cons:
It lacks some extra features like overall compression statistics etc, but nothing of major importance

P3 (Performance Profiler)  is developed by GoDaddy and it will tell you if any plugin slows down your website. Especially useful in WordPress installations with many plugins. It will run some simulation loading and it will report back to you with all findings.
Pros:
Very detailed reports on the performance of each plugin about time, bandwidth etc.
Useful graphs for every plugin and core WordPress installation
100% free
Cons:
It doesn't really have one. The plugin does exactly what it says

WP-Optimize is the last must-have plugin from this category. This very useful plugin will optimize your WordPress database by deleting any uneccessary database entries like temporary files, spam comments, trash posts and revisions, transient options and trackbacks/pingbacks both manually and on schedule. A real time-saver for any WordPress website.
Pros:
It will optimize your database automatically, saving you several MB and time
Removes spam and un-approved comments
Clears up trash posts you don't need
Will store data for some weeks after the clean up
100% free
Cons:
If there are no cons, don't expect me to find some just for the sake of it
3. Analytics
Analytics can take many forms and shapes. From the most basic ones to the most complicated ones. Analytics tools are extremely useful because they will allow you to see many useful insights about your page. You can monitor things like traffic, audience, customer and visitor acquisition, conversions, goals and many many more.
There is absolutely no way to successfully manage a website without having a good analytics platform in place.
Proposed Plugins

Google Analytics is by far the most popular analytics platform in the world. Again, while technically not a plugin, Google analytics integrates with every website in order to provide a ton of useful insights you are going to need.
Pros:
Made by Google, so it won't go anywhere in the near future
Extremely feature rich, it covers almost everything you are ever going to need
100% free
Cons:
It can get quite confusing if you are not tech savvy
It lacks some modern specific features like heatmaps, page abandon points that will give you a more detailed view about user behavior
4. Contact Forms
You got to communicate with your audience from time to time right? This won't happen unless you have at least a contact form plugin in your site. Your visitors might need to send you a message from time to time and vanilla WordPress installation doesn't have such a form system. There are countless form plugins for WordPress but the two most popular ones are:
Proposed Plugins

Contact Form 7 is probably the most popular plugin of all with more than 1 million active installs. It's very simple yet extremely flexible in every aspect. It is my personal preference for this website as well.
Pros:
Very simple to use
It covers all the basic functionality a contact form plugin should cover
It works with every theme imaginable pretty well
It supports Ajax submitting, CAPTCHA, Akismet filtering and more
100% free
Cons:
It lacks advanced features like complicated dropboxes and lists
It doesn't support any animation or multi-step form procedures
No drag and drop GUI which is usually bad for any novice WordPress user

Gravity Forms is probably the most advanced and feature rich form plugin on the market. It supports drag and drop field placement a very user-friendly interface and numerous advanced field and notification options. If you want the absolutely best contact form plugin look no further.
Pros:
It has the best and most friendly user interface of every contact form plugin I have ever used
It has more features that you are ever going to need
Despite all these features, it is very simple to master within minutes
It supports many add-ons for extra functionality
Cons:
It costs 39$ per year if you want to get the updates and the support
5. Email Subscription Management
When it comes to communication (and revenue), probably one of the most important plugins you can use, has to do with your email marketing strategy. In this category I will mention not only the best plugins I have found in order to collect emails but also the best service to create your outreach. Let's see.
Proposed Plugins

Mailchimp is the best newsletter campaign service there is today. It supports every feature you will ever need and you can use it's extremely user-friedly GUI to design and send your emails. Its biggest advantage though, is that it's free if you have less than 2000 subscribers (something that can be very useful if your are a start up business. I personally use this service for all my campaigns.
Pros:
Super friendly and modern user interface
Supports every feature you will ever need
It has integration with every subscription and opt-in plugin there is
It's free to use if you have less than 2000 subscribers
Cons:
I'd like it to be 100% free but we can't really have it all, can we?

Mailchimp for wordpress is a very useful plugin that will let you build a custom form in order to collect the emails from your subscribers. It is 100% free and it offers many options to work with. It integrated seamlessly with my website and it works like a charm.
Pros:
Many useful features
It plays nicely with almost all themes
100% free
Cons:
It won't support extra functionality like pop-ups, opti-in links etc.
It could have more features like customization options (which is a paid feature)

Mailchimp for wordpress – Top Bar is another similar plugin I also use in my website. This is a non-intrusive top bar which allows you to collect more emails for better conversions. It is mobile friendly and 100% responsive.
Pros:
Improves opt-in conversions site-wise
It has some basic customization options
100% free
Cons:
Pretty limited functionality, like no animations, A/B testing etc.

OptinLinks Professional is the best two-step optin plugin I have come around. It integrates a functionality similar to LeadBox from LeadPages but at a very low cost. This plugin won't offer you the landing page functionality but it is perfectly well designed to do just that. Collect emails from a two-step process.
Pros:
It offers a very nicely implemented two-step optin functionality
Very detailed graphs and statistics for every optinlink campaign on your web page
Highly customizable with many types and graphics to choose from
Offers split testing
Cons:
The good stuff comes with more expensive paid versions
Starts from 37$ and goes up
6. SEO
Search Engine Optimization is one of the most important factors when it comes to your website traffic. Even the best website in the world will lose on its full potential if it's not optimized for the search engines. Below, I will mention the single best option you can use to help your site become optimized and Google friendly.
Proposed Plugins

Yoast SEO is probably the only plugin you will need as far as the SEO functionality of your site is concerned. Again with over 1 million active installs this plugin is an all-in-one SEO package. It offers an in-post real-time view of your post's SEO score factoring the most important Google ranking factors. It even integrates an XML sitemap functionality. I have been using it for many years with no problems at all.
Pros:
In-post real-time ranking scoring system
Write easily your meta title and meta description
Set your social media tags, pictures with ease
Built-in sitemap functionality (no need for a separate plugin)
100% free
Cons:
7. Responsiveness
As the years pass, search engines will give a more vital role to mobile friendliness of our web sites. More and more users visit their favorite websites from a mobile device. Google announced that from the beginning of 2015 and after it will "promote" mobile friendly websites a lot more. So in case your website is not responsive, you will have to make sure to make it responsive as soon as possible.
But how will you know if your site is responsive or not? Head to MobileTest.me and test your site there. Odds are, that if you have bought your theme lately, it will have built-in responsive functionality. If not, don't cry for it. In the WordPress world there is always a plugin that does what you need to do.
Proposed Plugins

WPtouch Mobile Plugin is the perfect solution for older themes that lack the built-in responsiveness. The theme I use here is natively responsive so I haven't used this plugin myself. It is already installed in more than 400 thousands WordPress sites worldwide. It is fairly easy to use and it will really transform your site within seconds.
Pros:
It will make your site responsive and mobile friendly relatively easily
Cons:
It will conflict with many other plugins/themes making very hard to debug
Enhanced themes and features are only available on the pro version
8. Editorial Calendar
In a website with many authors and hundreds of posts every month, users need an easy way to have a general overview of the scheduling calendar. This functionality is not built-in on WordPress by default so we will need a plugin in order to achieve this overview.
Proposed Plugins

Editorial Calendar Plugin does exactly that. It will let you have a pretty useful overview of all the posts of your blog. Whether they are already posted or scheduled, it will allow you to move them around with an easy drag and drop system.
Pros: 
Have a general overview for every post that is going to be posted
Drag and drop to change your post dates
Easily manage posts from multiple authors
100% free
Cons:
interface although user friendly, could have been a bit more modern
9. Social Sharing
You really enjoy it when your audience shares your valuable content right? So it is of great importance to make this sharing process as easy as possible for them. Although most modern themes support built-in post sharing functionality, some extra help is always welcomed.
Proposed Plugins
Flare is such a plugin. It is very well designed, with a nice and friendly GUI that will add a floating bar on your website. It will make post sharing a breeze, increasing your social media engagement. It's the plugin you see in action in this website as well.
Pros:
Very nice design bot on site and on administrator panel
It loads on filament's dedicated servers so no resource usage on your server
Cons:
It has some quirks if you are not familiar with such settings
Most cool features like mobile friendliness and customizing options are paid-only features at 89$ a year

Better Click to Tweet is a sweet little tool that will allow you to make some in-line tweets possible. In case you need to make a fast tweet for some piece of content, this plugin will make it happen just like that. It is already used in many WordPress sites and it gets popularity day by day.
The Best 14 Plugins for WordPress (2015 edition)
Click To Tweet
Pros:
Allow your visitors to easily make a fast tweet of your content
Works right out of the box with almost every theme
100% free
Cons:
If  you need more customization you will need to know some CSS
10. Comment Management
Commenting is probably the best way to tell if a post is popular and engaging. Every month more than 44 million comments are made on average. So as you can see, a robust commenting system is of major importance.
Again there are many options available here, but I am going to talk to you about the one I personally like and use.
Proposed Plugins

Disqus Comment System is in my opinion one of the best comment management systems available. It is lightweight, with a very nice interface on the front-end of your website. Moreover it will let your visitors log in and post a comment with their favorite social media profile.
Pros:
Light plugin with minimum footprint
All the heavy lifting happens on Disqus servers
Ajax power, all comments, likes etc. happen without page reloading
You can have cross site comments to display, for more engagement and better bounce rates
100% free
Cons:
It can get buggy sometimes and malfunction with the javascript of other plugins/themes.
11. Related Posts
Related posts is a nice way to keep your readers engaged for more, increase the average time they spend on your site and cut your bounce rate by a lot. It is really valuable for your readers if you can provide them with continuous useful content and well thought suggestions.
To be honest, I don't think you need a super smart plugin to do this, unless you have thousands of posts published on your website. Most modern themes will have a basic functionality for this, but here is the best plugin I have used on other websites before.
Proposed Plugins

Contextual Related Posts is a plugin I have used in other WordPress installations with great success. It is light, it has a built-in caching mechanism and a pretty smart algorithm in order to determine which posts to show related to the one your visitors read.
Pros:
Light, with many features
Smart algorithm that most of the times will show a really relevant post
100% free
Cons:
Could have more themes/templates for your related posts
12. Rich Snippets
Rich snippets become increasingly important in modern web. Google really likes these tags because they offer a much more visually pleasant experience for all visitors. I bet you have seen them before, mainly on your Google searches about product reviews, recipes etc.
Rich snippets can be used for almost any type of post though. Whether this is a simple article, a food recipe, a product review, or a movie presentation. It is really advisable to use such a plugin because although it won't improve your website SEO performance, it will sure improve your CTR on Google pages.
Proposed Plugins

All In One Schema.org Rich Snippets is the plugin of my preference. It is extremely easy to use with all the different snippet categories you will need. It will integrate pretty nicely with most themes, adding the useful rich snippets tags and a helpful summary below every post.
Pros:
Very simple to use and does exactly what is says
It works with Google, Bing, Yahoo and Facebook
100% free
Cons:
It will need some minor CSS re-writing to look nice with some themes
13. Text Editors
At this point we found the often "misunderstood" category of text editors. Although vanilla WordPress uses a very useful text editor, it has some limitations. Here comes the extra functionality an extra text editor can offer. It will integrate nicely with the default editor, adding many more options useful for any author.
Proposed Plugins

TinyMCE Advanced is probably one of the oldest and certainly the best text editors for WordPress. With over 1 million installations, this small add-on with take the stock editor to a whole new level of functionality. Between other features this editor will help you create and edit tables more easily, ability to set font family and font size and it will give you a lot more options for general styling. I am also using it in every website I have ever built.
Pros:
The absolutely best text editor there is
It will add a ton of extra features over the stock editor
It will make your text editing a breeze by adding many quick tools and shortcuts
100% free
Cons:
14. E-commerceFunctionality
E-commerce is a huge online industry, with more than 900 billions in revenue per year. A big chunk of that money pass through e-shops built with WordPress. This number is only going up, and if you are in the e-commerce business, WordPRess is a very nice option to start your online store.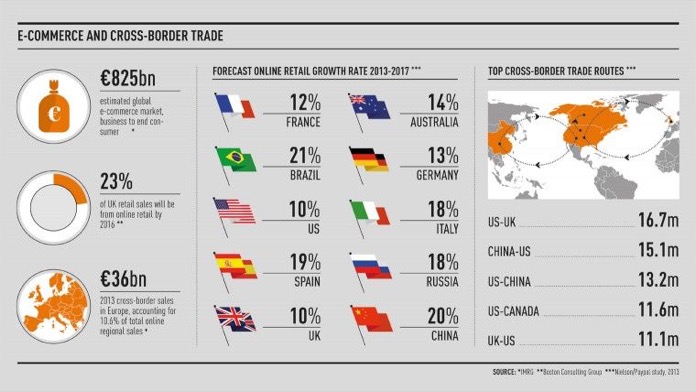 In case you are wondering what plugin to use for your own e-shop, this post is a Godsend.
Proposed Plugins

WooCommerce is hands down the most complete e-commerce system for WordPress today. Again with more than 1 million installs worldwide, this extremely handy plugin powers more than 30% of all online stores. It will give you all the basic functionality to build your own e-shop with many features and a ton of extra plugins for additional capabilities.
Some of these add-ons will add a detailed billing system, analytic inventory, SMS notifications, reward point system, extended payment integration capabilities etc.
Pros:
Extremely feature-rich e-shop capabilities
Supported by the best themes in the market
Hundreds of extra add-ons that will take your e-shop to a professional grade business
100% free
Cons:
It might need some CSS altering to work nicely with some themes
Not all add-ons are free or even cheap
Conclusion
There we are. After a few thousand words, you now know which plugins are the best to use in almost every WordPress site. From the most basic to the most advanced website, these tools will make your experience a whole lot better. They will add a ton of extra security, functionality and speed to your online business.
Some of them are my personal preference, but odds are they are also the best tools available on the market today. You can try them one by one if you don't believe me, but I am pretty sure you will end up with a list very similar to this one.
If you like, please take a few seconds to suggest any other plugins I might have missed or forgot here.