This is how much money I made with Kindle Publishing in October 2016.
And this is a graphical representation of the daily income to get an idea of what's possible.
Moreover, what I also noticed, is that this business model works not only for Kindle publishing but it also works for virtually every online business model you can think of (but more on that later on, make sure you stay till the end).

So to cut the long story short, that's why I created PKP program.
ENTER PROJECT KINDLE PUBLISHING
To be honest, this program took many hours of hard work to create, and cost me more than $4,000 in resources, coaching from others, online programs, books, etc.

But it is totally worth it.

It makes kindle publishing training a breeze. Everyone can learn the whole publishing business so much easier! What would take you months and thousands of dollars in training, it can now be done in a few days, for a fraction of the cost.

So, with Project Kindle Publishing:

• You get a robust method on how to perform a complete Amazon eBook market research for niches with tremendous popularity and low competition.

• You will learn how to outsource and create your books in every niche you like. Whether it is fiction or non-fiction.

• But most importantly, I will provide you with a step-by-step system in order to tremendously grow your fun base and promote your books without being "sleazy" or "salesy."

If you are a writer or a publisher, you will see that learning this system is a real breeze. No matter if you are a technophobe or an introvert person that hates selling stuff.

In this course I'm gonna show you how to design and build an automated publishing system - and I will also provide you with a blueprint to hit top of the charts very soon - so you can focus on things that are more important to you (quitting your job, spending more time with your friends and family, or go for this trip in Caribbean, you always wanted to...remember?

And now you've got three options:

OPTION #1: Do nothing. Obviously, this isn't going to get you any results.

OPTION #2: Trial and error. Sure, you can take the key concepts I've shown you already and take the DIY route. I guess that if you spend 40 hours per week and a few thousand dollars figuring out what works (like I did in order to find out all these), you'll get some results. But there is a quicker and easier way.

OPTION #3: This is my favorite option. Use the PKP system to learn how to do your market research in minutes and publish your first book in a couple of days without spending a fortune on writing or illustrating costs. Forget about wasting time and money on tactics and strategies that don't work - I've already done all the hard work figuring this out for you.
I'VE GONE THROUGH ALL THE "FIGURE-IT-OUT"
SO YOU DON'T HAVE TO
But don't just take my word for it...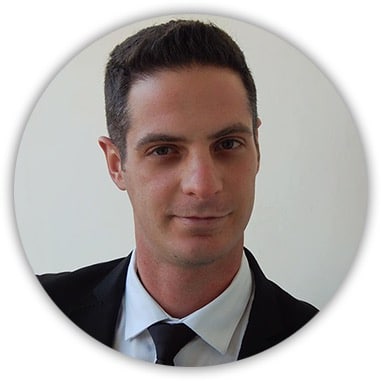 Panagiotis Georgakis Non-fiction Publisher
I really enjoyed the course but most importantly I earned my first money within the first month of training and helped me to start my journey to financial freedom. The key deference from other similar courses is the extremely analytical training modules combined with the high level of Roberto's expertise in Kindle publishing. I would easily suggest this course to everyone who wants to make money online. Thank you Roberto!
---
Absolutely worth it! I took the course only some time ago because I wanted to create and sell my books on the wine genre, and truth is I didn't expect to see results so soon! Imagine my surprise when on my first attempt I saw money coming in! And it just keeps getting better and better! The level of detail on the list building and marketing aspect is just immense. Nothing you can afford to miss.You think you will lose your money by taking the course? I say you are already losing money by NOT taking it! Give it a try!!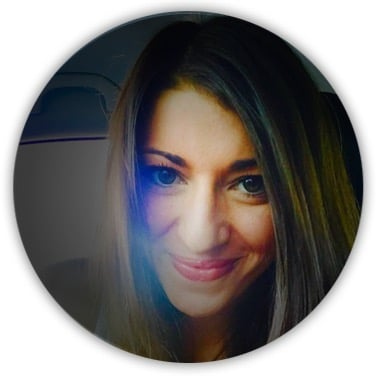 Anastasia Lekka Fiction Publisher
---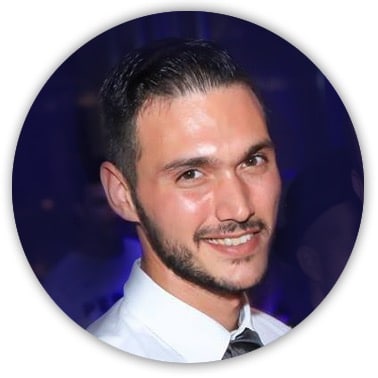 Manos Petrinolis Fiction Publisher
One of the best products on the Internet!I am a Mechanical Engineer and it was really hard for me to find another stream of income. When I heard about KDP I was hesitant. I read quite a few books and I tried a couple of different online coaching programs. Although informative, they all failed to help me promote my books effectively. This one was totally different. Now I know if I didn't have this program as a guide I wouldn't have succeeded to quit my day job! The best part of all is when you wake up and you see the money you made while you were sleeping!
---
But, before you get started, let me ask you a question...

Would you like to get access to this program?

For less than the cost of a cheap meal for two, you can get access to everything inside the PKP program.

Now, while it would be impossible to show you ALL of the benefits of my program, I want to show you some of the things that you'll experience as soon as you're in.

The whole program is divided into three main modules:

MODULE 1: MARKET RESEARCH
In this module I will teach you all the latest techniques in performing a very efficient market research in order to find Amazon niches and genres with very high demand, but with low to moderate competition.

I am going to show you a few tricks, very few other publishers know, that will give you a strong competitive advantage in Amazon Kindle Market.

Making sure that your research strategy is always up to date and efficient, is a solid way NOT to spend a ton of money on books that nobody wants to read or on books buried under a ton of fierce competition.

There is a way for everything you know...
---
MODULE 2: CREATE & PUBLISH
YOUR BOOK
In this module I will take you by the hand in order to create and publish your first book on Amazon KDP.

It is very detailed with five videos of more than two hours, showing how I went through the whole creating and publishing process of the model book I have chosen to publish through the market research I did on module 1.

It is divided into five very analytical lessons in which you will learn how to:

• Craft a title that will sell your book
• Outsource the content of your book
• Design an amazing cover for your book
• Create your KDP account
• Upload your first book on KDP

Wait for your royalties to come in ?
---
MODULE 3: PROMOTE YOUR BOOK
If the effort you put on the actual product is one unit, then the effort you put on marketing and promotion should be five units.

Yes, you read that right. An awesome book with poor marketing strategy is doomed to fail. On the other hand, a decent book with a very solid marketing strategy will make you thousands of dollars.

So, having said that, module 3 is all about MARKETING.

This is where it all starts and ends.

I will show you the most modern marketing strategies and techniques I personally use in order to expose my books in front of thousands of potential readers and sell tons of them each month.
---
SPECIAL MODULE 1:
YOUR AUDIENCE OF 10K LOYAL FANS
*As an added BONUS, I will show you the exact same method I use in order to add more than 50 high quality subscribers to my mailing lists each day!

I will walk you through the whole process of how to:

• Find your target audience.
• Make them give you their email addresses.
• Build a connection with them.
• Turn a subscriber into a loyal follower.
• Promote your books to them, without being "salesey."

In the end if I had to boil this down, that would be it. Oddly enough, if I had to choose only a single module that exploded my results, that would be the one!
---
SPECIAL MODULE 2:
MASTER FACEBOOK ADVERTISING
** If all of the above wasn't enough for you, I have also included a second bonus module on advanced Facebook advertising.

Facebook is the best way to send ultra quality traffic to your books & pages.

In this special module you will learn how to:

• Create super effective Facebook ads
• Target the best audience for your niche
• Drop your cost per click (CPC) to ridiculous prices

Learn how to drive dozens of potential customers with only spending a few dollars. Build your audience by driving traffic like real pros do!